No matter you are planning any event, event brief is the first important element you should finish. Once you finish event brief, you need to find a venue to satisfy all your event needs. The choice of event venue is important contents in the event planning program. The activity needs to choose suitable venue, which have unexpected effect to the event. But, there are too many venues suitable for activities. Such as hotels, convention centers, restaurants, creative parks, clubs, resorts, art galleries, scenic spots. How to choose venue of event?
vent Brief
Confirm your event key elements in your event brief is first step of event planning. Your will never select best venue without this important step.
These key elements including:
1. Event aim and goals
3 W questions
What are you planning to achieve in the event?
Who is event for?
Why are you holding an event to achieve your goals?
2. Event type
Is this an annul dinner, conference, themed party, ceremony, exhibition? Different event themes can determine venues where activities are suitable. For example: various types of events hold in hotels. Clubs are suitable for dinners, conferences, theme parties weddings. Resorts are suitable for anniversary celebrations, company meetings. Art gallery is suitable for the conference, salon, theme party.
3. Participants number
Guest number will help you in event plan and schedule, make sure all your guest enjoy comfortable experience.
The number of people can determine the venue. For example: 1-50 people are suitable for hotels, clubs, resorts. Not suitable for art galleries, scenic spots. More than 500 people are suitable for art galleries, resorts, not suitable for clubs. 100-300 people are suitable for the basic venues.
4. Location information
You location information should be specific, five star hotel in city center, resort in scenic spot, exhibition center near transportation center. Venue generally chooses  places with convenient transportation, close to ring road or subway. Otherwise, venue is generally chosen in a beautiful environment, in order reflecting the uniqueness and distinctiveness of organizers.
5. Event data and duration
Flexible data & duration will help you get best venue you want.
6. Accommodation and catering requirement
Whether venue supplier can provide accommodation & catering service.
7. Budget
This is the most important part which drive all your decision. How much budget can determine where the venue is suitable. Such as: 10-50 thousand is suitable for clubs and art galleries. 50-100 thousand is suitable for 4 star hotels, clubs and resorts. More than 150 thousand are suitable for 5 star hotels, high-end resorts, scenic spots.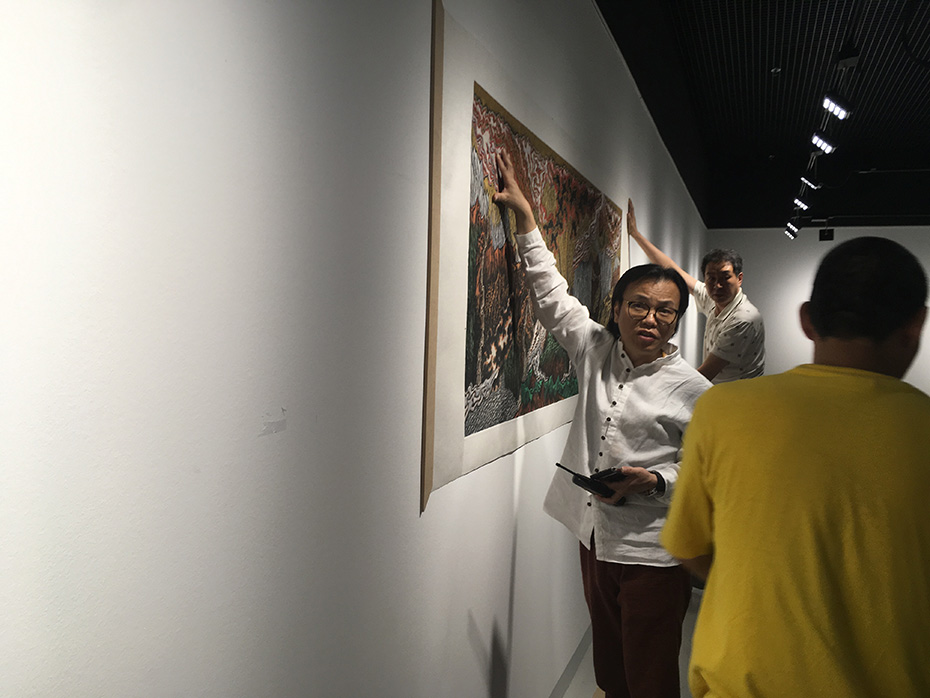 Venue location, transportation & accessibility
As we mentioned, venue location is a specific request in event brief, it needs to convenient for all guest attending event. Depending on guest number, you need to consider how they reach the venue and is there more options to reach.
Most venue will be accessible to guest with physical disabilities. However, you need to consider further about people with mental disabilities or food allergies.
Facility Provision
Practicalities is the main core in event planning process, all facilities should confirm as follow:
1. Parking area
2. Event production delivery and collection
3. On-site accommodation and catering
4. Built-in audio visual equipment
All information can be found via venue website or event team conversation, but only venue investigation can find potential issue. Sometimes, you might to choose your own supplier, such as catering and AV equipment. This will give you a chance to negotiate on rental price.
Event production delivery and collection is always ignored in planning process, but it always create additional cost. On-site restrict construction and delivery time, usable venue lift access – this is essential in site visit.
Accommodation and catering
Depend on event type and duration, you need to organize accommodation and catering for your guests. The most practical and effective option is within event venue.
For a conference with 150 attendees, a hotel with built-in conference facilities is a better solution logistically than conference center. All guests will have a less stressful experience without transport issue.
If you have no consideration of this, venue team will give you more suggestion with nearby hotels. Cooperation of venue and hotels can solve your logistical issues such as overrunning sessions and delaying meals.
enue design and decoration
Variety event type will decide venue design and decoration, venue atmosphere is extremely important for event process.
If you are creating a educational conference, all decor and atmosphere of venue should be simple and solemnity. As you wish all audience concentrate on content being delivered to them, not distracted by other environment elements.
If you are planning a themed party, you can save set design and decoration cost by using different venue style. Such as, if the themed is about new technology, using an science and technology museum full of original details will save your cost.
Cost and Flexibility
Flexible event date will give you a better chance of save your cost. Every venue has its high and low seasons, they are pleasure to share reservation date with you. As the prefer to hire of facilities all year round, rather than just certain congested time. In addition, you might book a series of events with a discounted rate. As you go forward form a strong relationship with venue suppliers, they would prefer to add on some items and service for free.
As you follow all these steps, you should know how to select the best venue for you event.
Do you need help with your event planning, or venue AV equipment.
Why not contact us, and let us know how we can help.