Professional one-stop annual dinner service
Eagle Focus offers annual dinner planning services in Hong Kong. We have extensive experience of annual dinner planing in major hotels and convention centers. This enables us to run your annual dinner very smooth. Our annul dinner team works with thousands of companies. Small, medium and large companies, as well as local companies and multinationals.
Our event management services include:
1 Brand identity building
2 Project design and project management
3 Creative annual dinner themes and concept
4 Event logistics & organization
5 Gift sourcing & packaging
6 Reception & registration services
7 Furniture rental
8 On-site event management
9 Venue search, decoration, coordination & management
10 Backdrops, signage, custom-made props
11 AV equipment rental & technical support– sound system, event lighting, LED walls
12 Event photography & videography
13 Multimedia design
14 Entertainment programs: MC, celebrity singer, DJ, live band, dancer.
One important factor is that we have Hong Kong's most experienced AV team. We have a wealth of expertise designing, creating and planing. Our practical solutions take your concept into real practice, design to fit your timescale and budget. We are familiar with all different venue, no matter small ballroom or large event center. So we understand logistical and production nuances of every major event venue. Our plan must be fit within venue size in advanced. It may be a standalone event lasts form later afternoon to midnight. Whatever situation, our service offer a flexible solution to fit your needs.
Annual dinner is not just for attendee to enjoy delicious food and fantastic show. The core is to strengthen corporate culture, promote public influence and increase employee loyalty. Our team will adapt event production service to achieve your objectives. Eagle Focus can ensure that your annual dinner night is one to memorize with professional AV equipment and furniture and stage rental service, across Hong Kong and Mainland.
Speak to us today to find out more about our event service.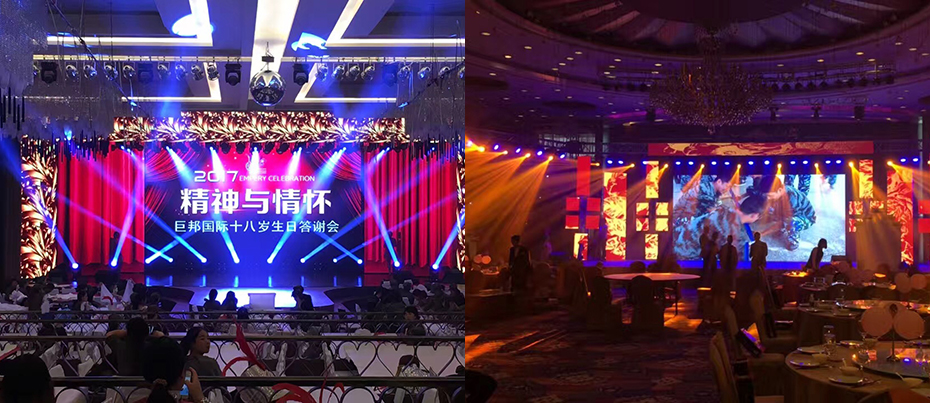 ---
Ultimate guide of annual dinner planning
Eagle Focus has more than 15 years experience of planning annual dinner, we are the professor of annual dinner planning area, no matter what you need. In order to witness every aspect will be effectively regulated, we prepare ultimate guide of annual dinner:
1.Outline annual dinner purpose
Determine your annul dinner purpose and objectives will help you plan accordingly in annual dinner planning. The first step of planning should set a goal for your company, determine the most benefit for your shareholder,or customers.
2.Analyze costs and set budget
Before the planning process, set a budget will make rest planning process much easier. It will encourage you to select the most perfect options and save your time.
3.Guests list management
In order to confirm guest invitation and reply, we need to update our guest list in every time. Especially dietary requirement or any other resistance. Furthermore, we use this list as basis for table plan.
4.Consider annul dinner theme
A creative theme for your company annual dinner will provide a unique atmosphere for your guests. A theme will help select your dinner venue, menu, decoration and activities.
5.Dinner venue investigation and selection
Dinner venue has a important role in event planning process. A good venue will be comfortable for you attendance, and fit your plan needs.
6.Dinner venue design and decoration
Unique centerpieces, artwork,and props will consist with creative lighting, sound and led equipment in order to establish a stunning atmosphere for your guests.
7.Activities and entertainment plan
Eagle Focus provide great ideas of entertainment and interactive activities suitable for your company annual dinner theme.
8.Logistics confirmatory
We consider the transportation issue of logistics with multiple methods, depends on your guests list, we will provide the best solution with your budget.
Why not contact us for your next annual dinner plan guide.
---
Customized annual dinner solutions
Our annual dinner AV solutions are wholly bespoke. Including:
A. Lighting equipment
B. Sound system
C. LED wall display
D. Stage and set design
Audio visual solutions for your event is not an afterthought. But considered from initial stage of event design. This enables us to maximize the impact of AV technology and give you excellent value for money. Our team will create a customized solution from scratch and adjust our service to best reflect your goals and event theme.When design an audio visual production package. We will take into account venue, audience and style. In additional, any specific technical requirements relating to accessibility will be concerned.
We know how important to maintain your theme and brand in any occasion. No matter you are hosting an annual award dinner as an international enterprise, or a charity ceremony to reward volunteers. Our team know how to create an atmosphere which will be remembered by all guests.
Once you choose Eagle Focus as your event management partner, you are guaranteed complete peace of mind. We offer superb project management, advanced deliberation and latest AV event production as standard.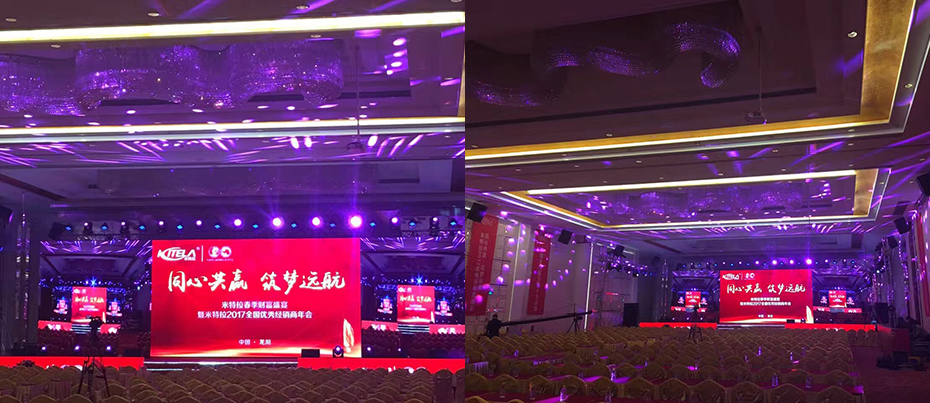 ---
Elevate annual dinner production
As a top-rated event company in Hong Kong, we know there is no same annual dinner. For your company, you'll have a similar attendee list year after year, with higher expectation every time. When designing event production for your annual dinner. We will listen to your ideas, discuss your concept and understand your aims. Then asses and design the best solution with your budget and goals. Eagle Focus will offer audio visual solutions which within your orders and help you find the best option to produce a memorable event for your attendees.
When you select Eagle Focus to produce your annual or award dinner, you are in guarantee that we will deliver a customized option with visual and audio impact at its core. Because we don't provide fixed solutions, each occasion has its own unique needs. Our recommendations and service will align your specific brief.
Eagle Focus has our own skilled event production professionals with 15 years experience. They are a skilled problem solvers and able to deal with any issue in event. Regardless of whether your annual dinner for 20 people or award diner for 1000, we will pay same level of attention on event details. From entrance into event venue to lighting spots highlighting key person. Shortly, Our event service will create a night to memorize.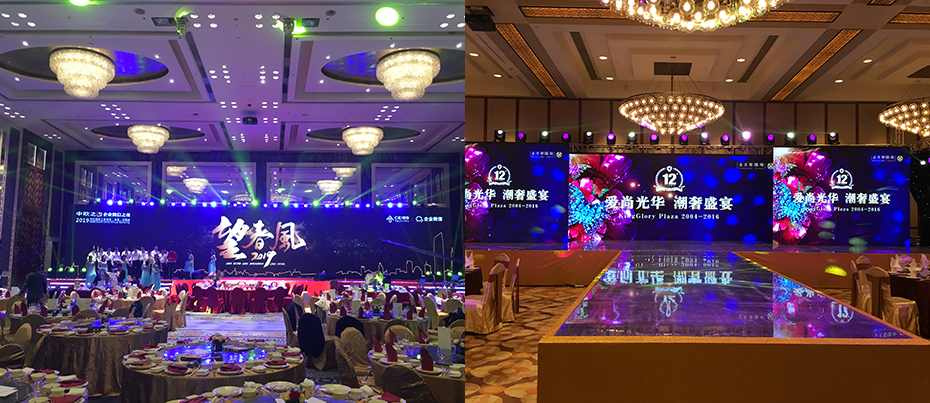 If you are planning your next annual dinner.
Why not contact us now